Totem Artist Book
TOTEM ARTIST BOOK
Totem, an artist book in 8 triptychs, with portraits of Malaysian women, presented during Rencontres d'Arles Festival, a limited edition artist book handmade by artisans from Malaysian Borneo and Paris, using handwoven silk and gold fabric, hand-bound and title embossed with gold.
exhibitions :
KL BIENNALE - National Visual Arts Gallery, Kuala Lumpur, first art biennale of Malaysia, over 100 local and overseas artists were invited to exhibit · 2017
Galerie Huit, Arles, France - WUNDERKAMMER III · Les Rencontres de la photographie d'Arles · 2016



∙ Texts by Anne Biroleau-Lemagny, Laura Fan & Diana Lui


∙ Graphic layout, text, type & cover design by Oon Soon Lim

@ Studio MMCMM

, Kuala Lumpur, Malaysia


∙ Translated into French by Anila Gill, Paris, France




∙ Bookbinding by Nguon Huynh Nguyen, Paris, France




∙ Printing by Atelier SHL, Arles, France




∙ Font Perpetua MT


∙ Paper Kozo Awagami White, 110gm / Awagami Murakumo Kozo, 42gm Natural / Hahnemühle Rice Paper, 100gm





A Book of Nostalgia ~ A Personal Anthology of Malaysia

Totem an artist book is a labour of love, nostalgia and rebirth. It weaves together my longing for the tropical and colourful home I left a long time ago, my childhood impressions of beautifully clad women during festive seasons with Chinese opera music, Indian Bollywood songs and Malay poems being sung in the background of my happy childhood. Malaysia was a home which ignited my senses from sight to sound to the delicious smells of pungent spices and curry floating out of a neighbour's window. Malaysia's flora and fauna left permanent marks on my memory, the incredible diversity of endemic animals, trees, flowers and insects especially the colourful beetles and butterflies which resembled orchids, birds or spirits from another world. It was a soft, gentle and magical lullaby these childhood times in Malaysia before the economic boom started in the 80's, a time of innocence, homemade food and handmade things… these times are no more or fast disappearing from my last visit in 2015.








A one-year residence in 2016 in Malaysia in collaboration with both George Town Festival and Obscura Photo Festival in Penang as well as the Alliance Française in Kuala Lumpur and Singapore for my project "Totem" gave me a chance to reconcile with my roots. It was an emotional homecoming as well as a challenge to say something about Malaysia that was both very personal yet universal. I made 13 portraits of Malaysian women from different mixed ethnicities highlighting the multiplicity and richness of our culture and history through the traditional costumes worn. The psychological transformations which had taken place since the economic boom in the 80's, the economic crisis in the 1990's and the recent economic crash also had a profound effect on our national and personal identity. Each encounter with a woman was like an encounter with my past, present and future, each woman reflected the woman I could have become and may yet to become. Every exchange was intense and unsettling, with a look deep into each other's eyes and life-story, we remembered the Malaysia we once knew and became lucidly aware of our inner and outer transformations as women in this fast-moving world…

Like any young country, Malaysia thrives to grow as quickly as the "big guys" using America, Western Europe, China and the Arab states as their model. Unfortunately, the arts and culture in the country tend to be sacrificed in the race to assure a capitalist future. The artisanal sector has suffered drastically in this growth and younger generations seduced by the fast turnover of new businesses and jobs have turned their backs to the arts and craft métiers which require patience, investment, quality, creativity and time.







This artist book is my personal anthology of Malaysia and an act of love and preservation for the multiple identities and arts of Malaysia. Each triptych is dedicated to a portrait of a Malaysian woman, a glimpse of her personal life, an historical description of her costume as well as the origins of her mixed ethnicity all graced by an authentic piece of beautifully hand-woven songket1 , a Malay brocade textile made of gold, silver and silk threads. The project is entirely handmade by Malaysian and Parisian hands, the two main geographic poles of my existence. Other than the photographs and texts which are printed on Japanese kozo paper using the latest museum quality digital printing available, the photographs are created with an early 20th century 8x10 inch view camera, the textile songket accompanying each portrait are hand-woven by women in Borneo from Sarawak, the cover, type and text are designed by a talented Malaysian graphic designer, the book is bounded by a Parisian bookbinder and the gold embossing is made by one of the few existing gold gilders still working in Paris today.

Songket creations - each songket creation is inspired from a detail in my portraits often taken from a costume, a plant, a tree, a leaf, a flower, an heirloom necklace, a form of "energy" or "aura" I feel, etc. Each pattern is woven from scratch and put together by the weaving of precious metal and silk threads to make these exquisite sheer pieces.

The intricate and delicate songket is a metaphor for our existence, the way and quality with which we weave and live our lives determine the fabric of our destiny, whether it becomes superficial and temporal or enriching and timeless. - Diana Lui, Montreuil, France, May 2016

All songket weaving by the artisans of Tanoti in Kuching, Malaysian Borneo.




1 "The art of songket weaving is believed to have come to the Malay Peninsula through trade, migration and political marriages since the fifteenth century. Songket is a piece of breathtaking traditional Malay fabric which belongs to the brocade group of textiles. It is woven in silk or cotton threads and the songket patterns are formed by gold or coloured metallic threads using the supplementary weft technique…the East Coast court weavers of the Malay Peninsula were once considered one of the most skilled weavers found in the Malay Archipelago. Under the protection of the Sultan, the weavers lived at the courts and only weaved beautiful songket which were worn by their Sultans during royal ceremonies. These songket also serve as gifts from the Sultans when they perform official visits to other countries." Revitalising the Craft of Songket Weaving through Innovation in Malaysia - essay by Dr. June Ngo Siok Kheng, Deputy Dean (Postgraduate and Research), Faculty of Applied and Creative Arts, Universiti Malaysia Sarawak & Director of Textile Design and Production, Yayasan Tuanku Nur Zahirah, 2011.








Tanoti based in Kuching, Malaysian Borneo, is home to a community of artisans dedicated to preserving the heritage craft of songket. The technique of songket weaving is many generations old; the craft is what Tanoti strives to protect for generations to come. The magnificent handwoven songket has become Tanoti's medium to empower artisans, change lives and build rural communities.

Tanoti is recipient of the World Craft Council Award of Excellence for Handicraft 2014 and British Council Arthur Guinness Projects Entrepreneur for Good Award 2014.




PHOTO: TANOTI




"With every knock on the reed, every pick on the yarn, every flick of the shuttle and every push of the treadle, strands of yarn intercept and patterns form, producing an exquisite story. The handwoven songket, the pure expression of an identity, a history and a tradition, becomes rich with its unique stories. The weaver turns into story-teller – her thoughts and emotions transposing into weaves. Spirit and soul begin to emerge from the fabric." ~ Tanoti.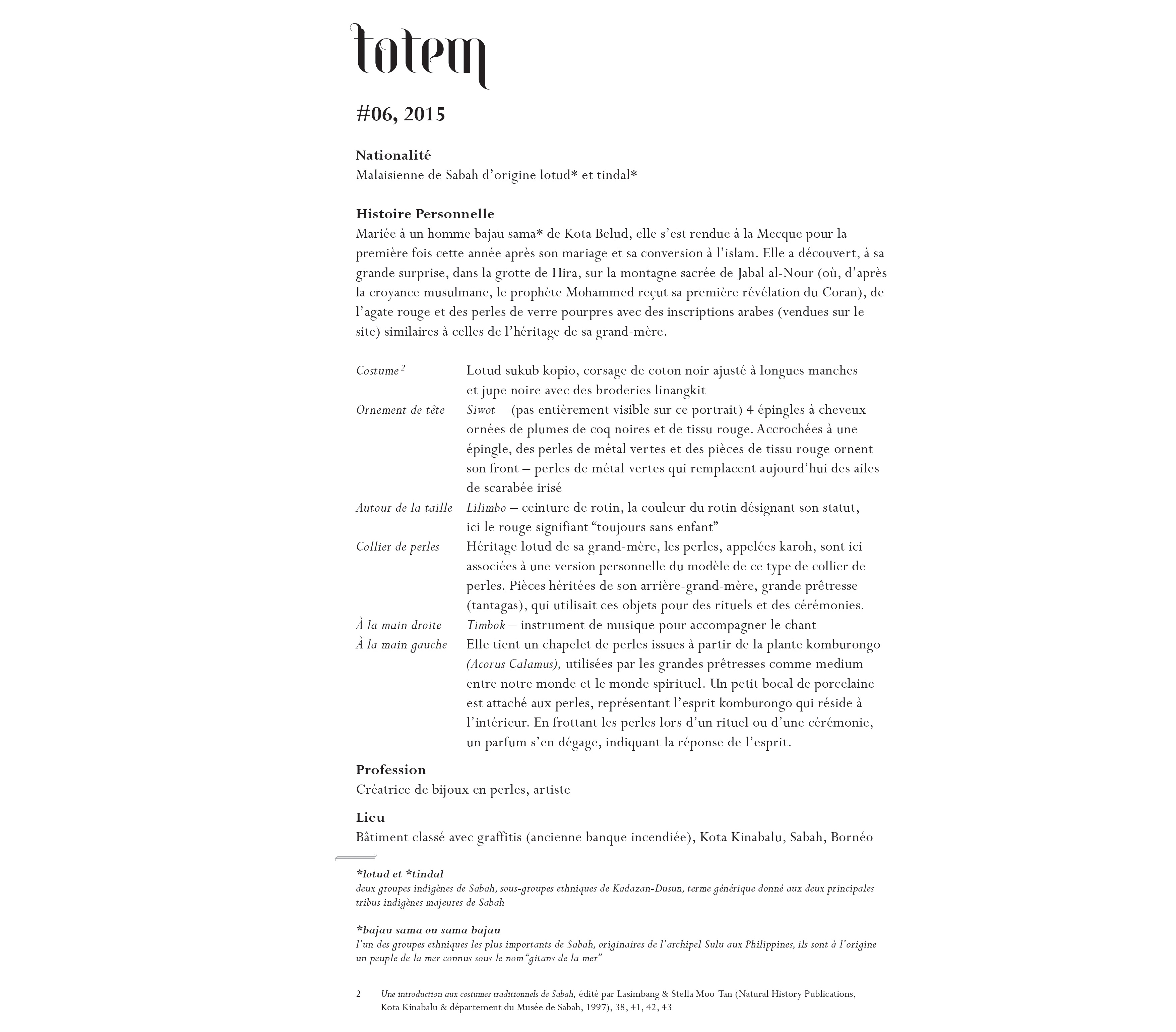 © Copyright Diana Lui 2021-2022. All rights reserved.
Unless otherwise indicated, all materials on these pages are copyrighted. No part of these pages, either text, images or videos may be used for any purpose other than personal use, unless explicit authorization is given by Diana Lui. Therefore reproduction, modification, storage in a retrieval system or retransmission, in any form or by any means – electronic, mechanical or otherwise, for reasons other than personal use, is strictly prohibited without prior written permission.