Bibliography

Les étoiles de Diana // Diana's Stars
Exhibition catalogue from an art & science residence, Résidence 1+2 Toulouse
Bilingual, text and photographs by Diana Lui, 80 pages
Edited by Editions Filigranes, Paris · 2016





Médusas, text by Anne Biroleau-Lemagny, general curator,
Bibliothèque National de France
Editions Chez Higgins, collectors' portfolio of 15 original prints,
Collection Vanité, Paris · 2011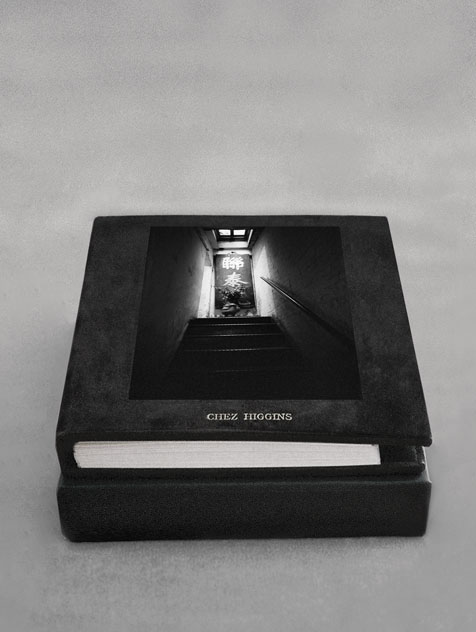 Chez Robert Frank
Photos and text by Diana Lui & Klavdij Sluban
collectors' portfolio of 15 original prints
Editions Chez Higgins, Collection Témoignages, Paris · 2011

Pur-Sang, Diana Lui & Klavdij Sluban
Exhibition catalogue from artist residence Maisons-Laffitte
Text by curator Thierry Dumanoir, 70 pages, hardcover
Editions Filigranes, Hors Collection, Paris · 2010





Another Voice, We... , exhibiton catalogue
Text by curator Xiao Xiao Lan, 144 pages
Shanghai Art Museum · 2008





Cities of the Immortals, exhibition catalogue
Text by Richard Vine (Managing Editor, Art in America, New York)
and Jean Loh (curator), 86 pages, hardcover
Guangdong Museum of Art, Beaugeste Editions, Shanghai · 2007





Trees, Individuals & Sexuality, exhibition catalogue, 86 pages.
Aura Gallery, Shanghai · 2006





Retratos Intimos, exhibition catalogue
Text by Tomás Rodríguez Soto (curator)
and Adam Beinash (Art & Auction, New York), 76 pages
Museo de Bellas Artes de Caracas, Venezuela · 2005


© Copyright Diana Lui 2021-2022. All rights reserved.
Unless otherwise indicated, all materials on these pages are copyrighted. No part of these pages, either text, images or videos may be used for any purpose other than personal use, unless explicit authorization is given by Diana Lui. Therefore reproduction, modification, storage in a retrieval system or retransmission, in any form or by any means – electronic, mechanical or otherwise, for reasons other than personal use, is strictly prohibited without prior written permission.