Rooted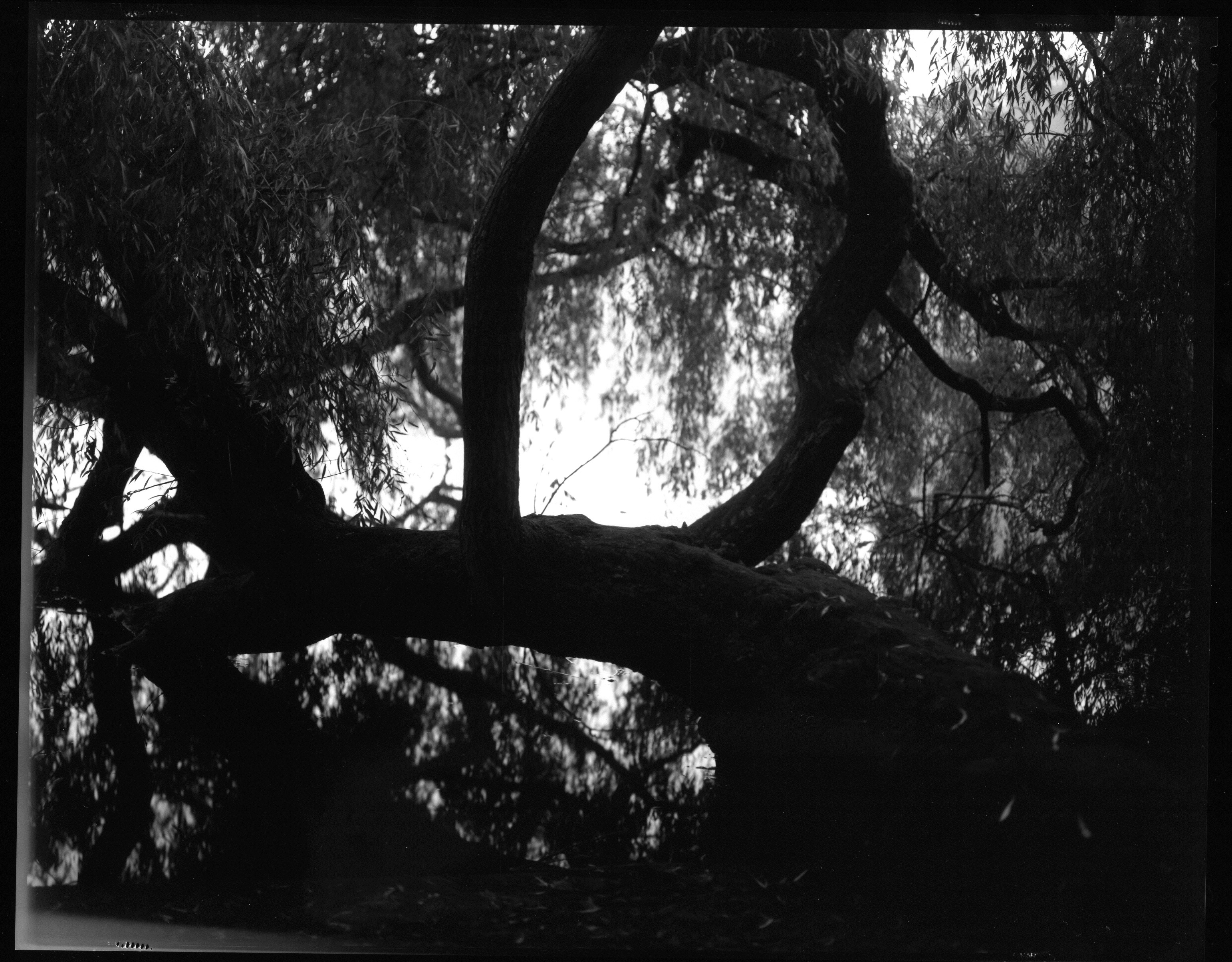 ROOTED
medium: large format analog photography, 8x10 inch view camera

exhibitions
·
selection:
Wei Ling Gallery, Kuala Lumpur, Malaysia // I Will Not Give Names To Trees · 2020

Galerie Sinitude, Paris // Femmes, Arbres et Hommes · 2008

Guangdong Museum of Art, China // Cities of the Immortals · 2007

Aura Gallery, Shanghai // Trees, Individuals, & Sexuality · 2006

Galerija Fotografija, Ljubljana, Slovenia // Trees, Individuals, & Sexuality · 2006

Museo de Bellas Artes de Caracas, Venezuela // Retratos Intimos · 2005


The innate, primitive attraction I have for nature, especially for trees is naturally due to their "rootedness".
Their silent omnipresence, their existence with or without man's intervention give evidence to my existing
within a natural, raw space. Seeing, touching or feeling a tree helps to extend and even stop time…returns
me to "the face I had before the world was made".(1)
- Diana Lui
(1) Yeats The Winding Stair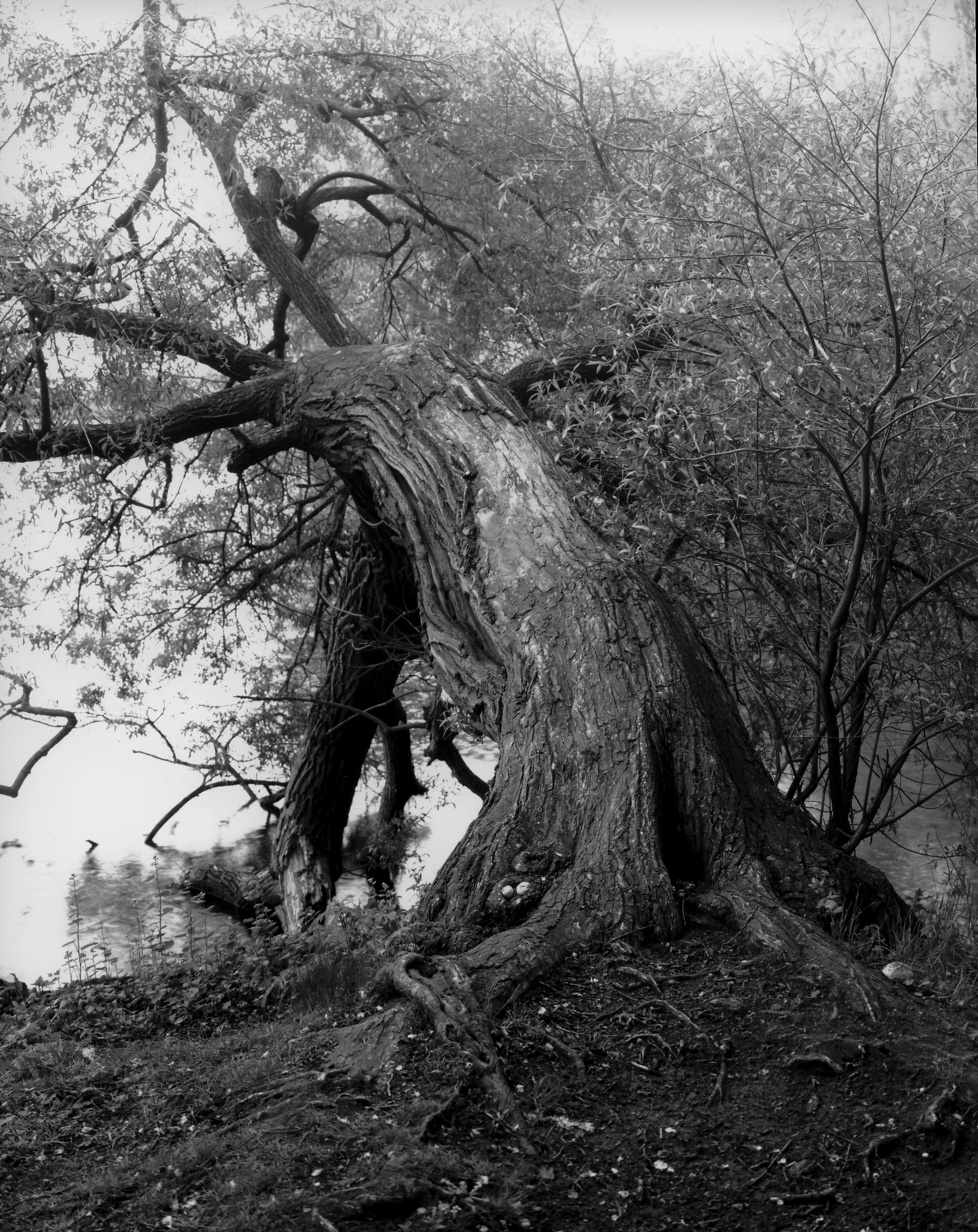 Mon attirance primitive pour la nature se traduit par une fascination pour les arbres, bien évidemment liée à leur enracinement. Leur omniprésence silencieuse témoigne d'un cycle de vie autrement majestueux. Leur existence apaisante — qu'elle soit due à l'intervention de l'homme ou non — me ramène à ma propre existence, à un état brut. Sentir, voir, toucher les arbres me renvoie au "visage qui était le mien avant la création du monde"

(1)
- Diana Lui
(1) Yeats The Winding Stair
Wei Ling Gallery, Kuala Lumpur, Malaysia


I Will Not Give Names To Trees (2020)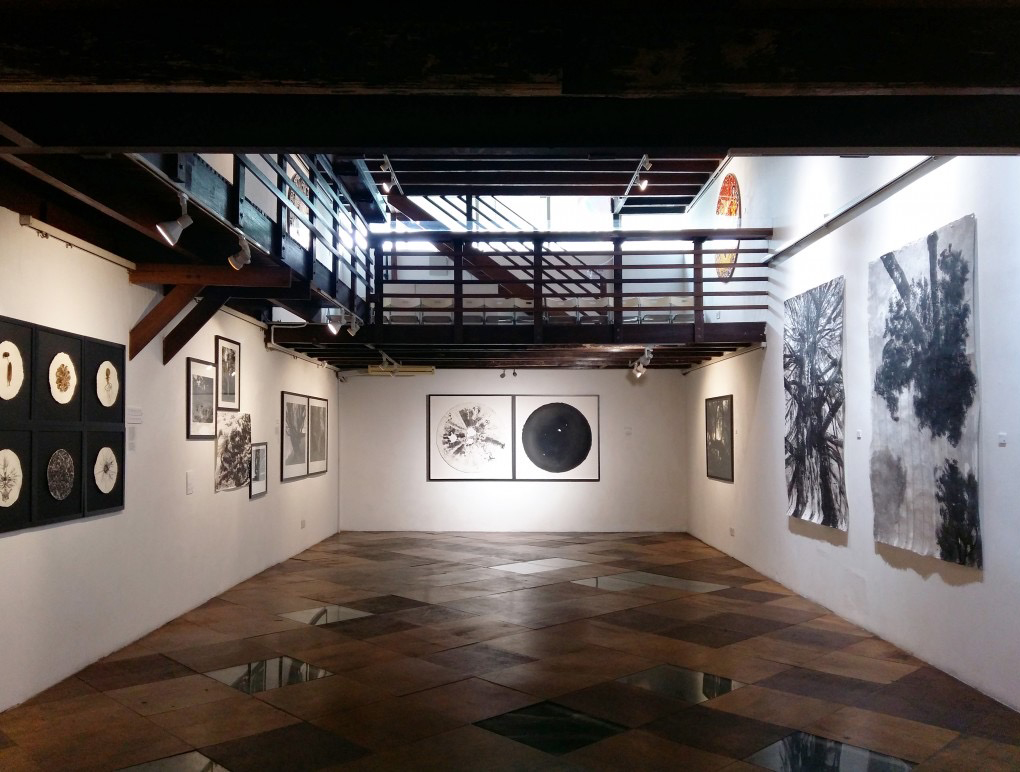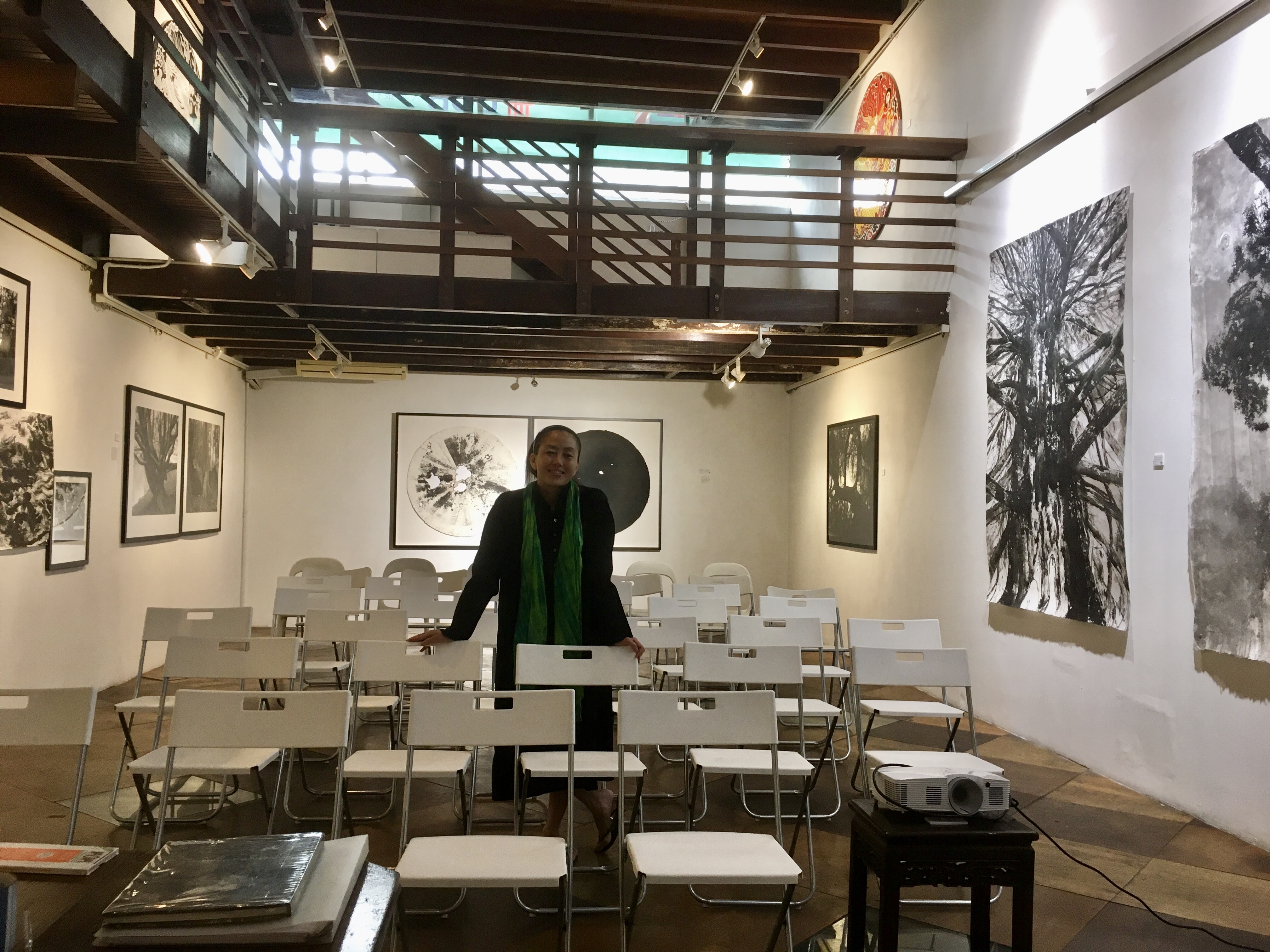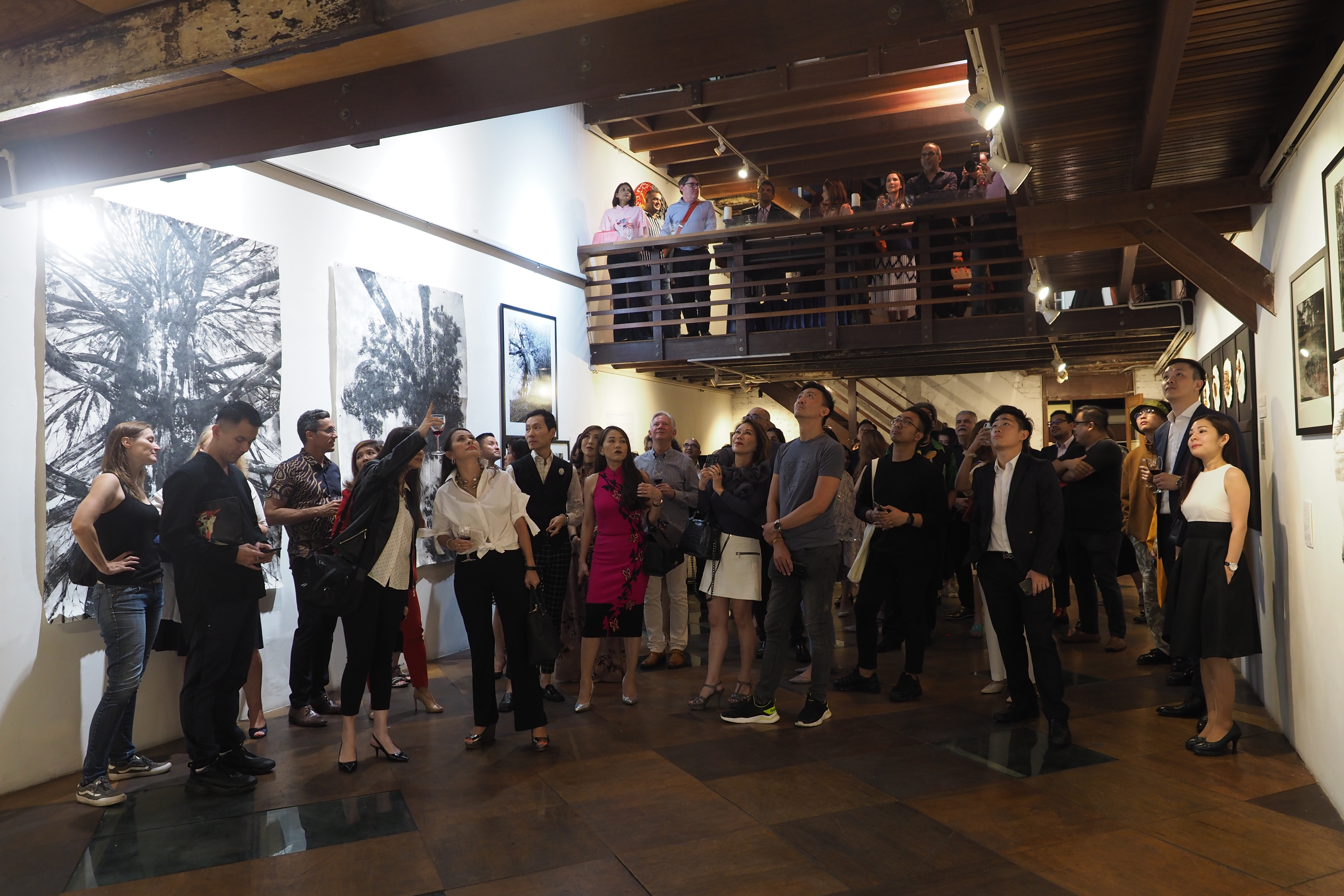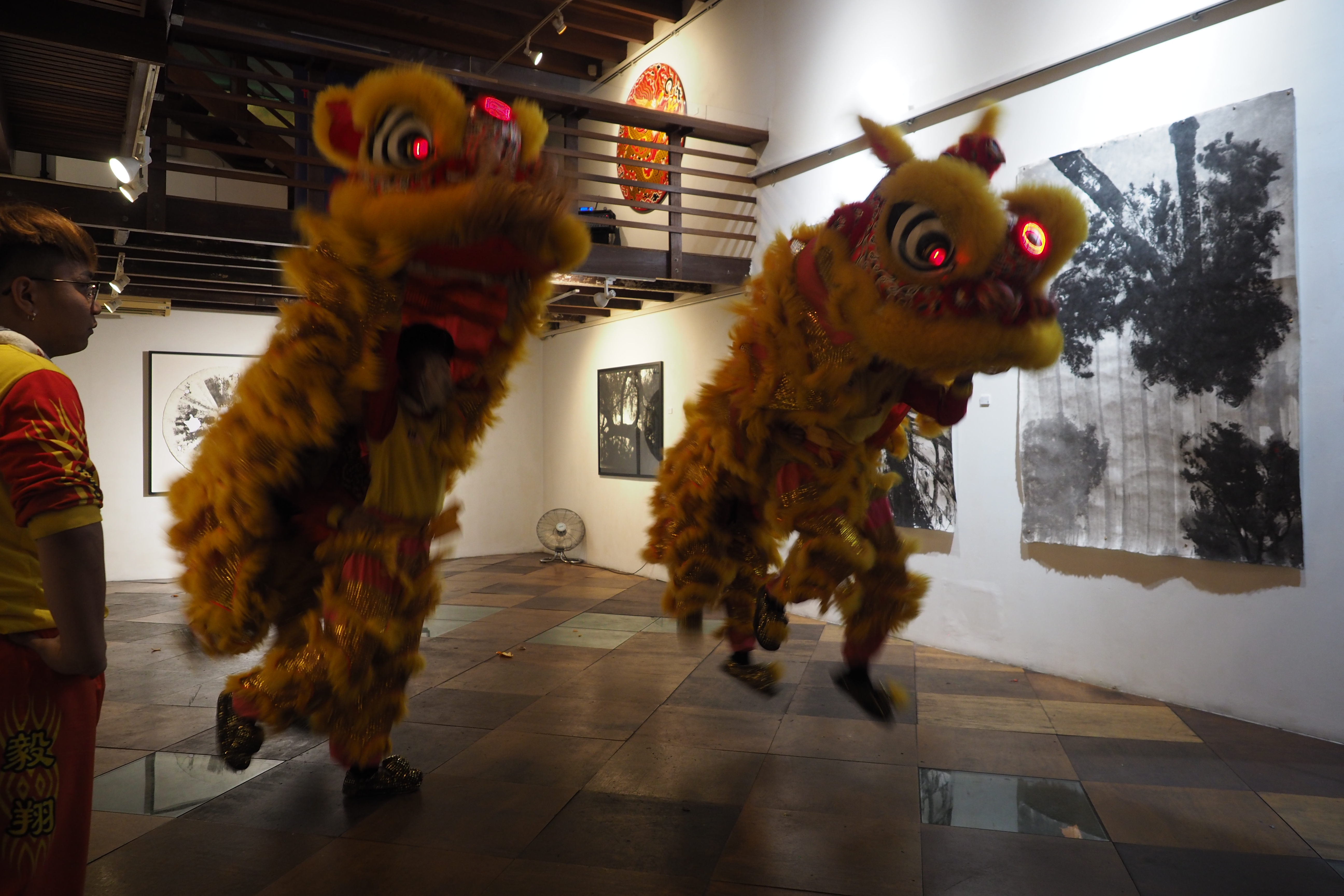 Diana Lui's solo exhibition 'I Will Not Give Names to Trees – A Personal Mythology' slowly unpacks and reveals her relationship to her own being through the metaphor of nature, tying her historical origin to her metaphysical one. What is the source of the self? It is this titular question which has occupied her mind as she continues her introspective interrogation into her identity, examining her life one memory at a time through a combination of photographs, sculptures and drawings.

Trees are where the crux of her self-rediscovery lies. In her photographic archives as well as in boxes around her studio, there are thousands upon thousands of images and organic remnants of plants, forming the source which she has built this collection on. This is particularly salient in relation to her black and white photographic prints which hold such an ethereal yet figurative quality to them. Lui sees herself and her body as a tree; a concept that connects her earlier portraiture to her current subject matter. The idea of the tree as a body is one that has deep ties to her own personal and spiritual relationship to trees – seeing them as guardians who have accompanied her through her transient life. It is a symbol that is both steadfast in its strength, yet ever changing and growing, a body which extends its roots into the nether world and reaches its branches towards the sky.

In conjunction with her photographs, Lui also showcases a series of delicate mini sculptures, made from the remnants of plants which she has been collecting over the past 30 years. Lui remembers almost every story that comes with each specimen collected, each fragment crystallises a memento to the emotion and memory of a certain point in Lui's nomadic life. The sculptures themselves are delicate constructions from these found parts – seeds, flowers, leaves and trees painstakingly combined to produce a new plant, a hybrid that is quite literally a combination of past experiences and decisions given shape and allowed to take root.

More generally, this idea of nature and how it ties into one's being inevitably brings to mind the relationship between man and the world, something which Lui also pays much focus to. Ecology and the environment, she explains, plays a big part in her creative process when considering her identity. Particularly, it is the pillaging of the Earth's natural resources to feed an ever expanding well of human desire, fuelled by the oil of late stage capitalism which Lui finds so abhorrent. From illegal logging to the destruction of indigenous habitats, it betrays a blatant disregard for the Earth that is the origin of all of humanity. This is especially true when considering her involvement and collaboration with the Orang Asli, who are facing increasing displacement as they lose their lands to activities such as this. It is a culmination of factors, from her upbringing around Orang Asli lands and later her own concerns about nature and the marginalized that have inspired her passion and formed this partnership.

For Lui, it is not simply that the plants and trees in her work are a metaphor for Mother Nature, but rather that it is a reminder that the arrogance of mankind will be its downfall, and that disregard for a planet which has provided us with all that we need is a path that only leads towards self- destruction.

The vines that connect and guide Lui in her journey of the self, betrays a raw and persistent curiosity; a personal journey told through the symbolism of nature. The culmination of this introspection is given root in 'I Will Not Give Names to Trees – A Personal Mythology', embracing us in the depth of its mythology and inexorably reminding us of our connection to our first mother: Earth.

'I Will Not Give Names to Trees – A Personal Mythology' by Diana Lui is featured at Wei-Ling Gallery from 6th February – 14th March 2020.





© Copyright Diana Lui 2021-2022. All rights reserved.
Unless otherwise indicated, all materials on these pages are copyrighted. No part of these pages, either text, images or video may be used for any purpose other than personal use, unless explicit authorization is given by Diana Lui. Therefore reproduction, modification, storage in a retrieval system or retransmission, in any form or by any means – electronic, mechanical or otherwise, for reasons other than personal use, is strictly prohibited without prior written permission.